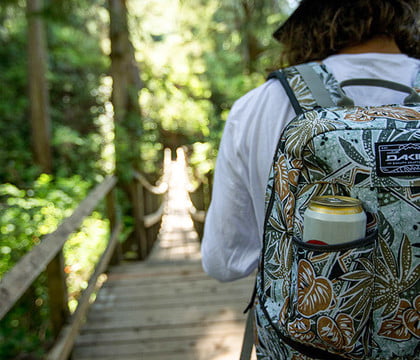 By Rachel Cavanaugh
When you're camping in the woods — soaking up the scenery and spending time with friends — there's no better way to celebrate the natural beauty around you than with an ice cold beverage. Unfortunately, transporting these frosty beverages to remote locations can be a bit tricky. If you're car camping — or in an RV orcamper van— bringing along a portable fridgeor traditional cooler is likely your best bet.
However, toting a massive cooler around is only feasible if you're hauling it a few yards down a trail or over to a picnic table. If you want to trek further into the wilderness or take a short day hike,atraditional cooler won't cut it. Even for a day spent at the lake or riverside, no one wants to be the one stuck dragging a cumbersome ice chest, accumulating an unnecessary amount of strain on their shoulders and neck.
This is exactly why backpack coolers are often the way to go. They're portable, convenient, and work just as well to chill any beverage of choice. If you're unfamiliar, we've rounded up the best backpack coolers on the market, built to keep your camping food coldand your drinks even colder.

helps readers keep tabs on the fast-paced world of tech with all the latest news, fun product reviews, insightful editorials, and one-of-a-kind sneak peeks.