League City, Texas, May 3, 2019—R and R Property Rehab joins The Alliance of Independent Restorers. The Alliance of Independent Restorers is a recently launched restoration industry trade group that seeks to provide restoration contractors with a centralized source to educate, network and enhance the performance of the restoration industry.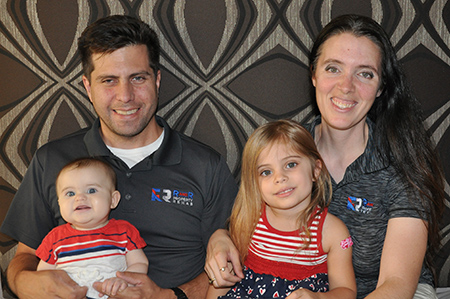 Brian Rauch, owner of R and R Property Rehab, states that joining The Alliance of Independent Restorers represents his company's commitment to continuous quality improvement. "Joining AIR gives me instant access to restoration professionals from around the United States that helps R and R Property Rehab develop better, more efficient work processes. The focus of the professional groups helps to ensure the best outcomes for our clients—a clean and safe home after a loss."
Rauch also emphasizes the other benefit of AIR membership—the nationwide provider network. This network allows consumers to find the best independent restoration contractor in their area. This network represents a commitment to proper loss mitigation as well as preparation to rebuild. Members pledge to properly educate their consumers of how to navigate the process from loss to returning to their property.
"Many property owners do not know where to go when they find a major water leak that causes significant damage to their home or business. They either rely on contractors sent by their insurance company or major franchise restoration brands," says Mr. Rauch. "R and R Property Rehab understands that this is a stressful time and information is not readily available on how to get put back into a pre-loss condition. This applies to fires, mold, floods and other damages that can occur to structures."
R and R Property Rehab is an independent property restoration, remodeling and building contractor based in League City, Texas. They have been in the Houston area since September 2017 and have been in the restoration and remodeling field since 2009 in Arizona. Brian Rauch has been performing remodeling work since 2006. Visit randrpropertyrehab.com or call (832) 786-9365 for more information.
The Alliance of Independent Restorers is more than just a trade organization. AIR is a group committed to taking back the restoration industry by providing value beyond education, networking, products, supplies and more. AIR is the next step evolution from the Restoration Rebel 2.0 movement. To learn more about The Alliance of Independent Restorers its values, commitments and providers, please visit AIRestore.org.