Huntington Beach, CA - Huntington Beach Bail Bonds has provided premium bail bondsman services to residents in and around Huntington Beach, CA for over 30 years. Being able to boast being the only bail bondsman with a physical office in Huntington Beach, Huntington Beach Bail Bonds is committed to providing fast, effective, and efficient services to their clients. As part of their mission to providing flexible services, the bail bonds company has announced a victory for the Cryptocurrency movement.
Huntington Beach Bail Bonds Announces Cryptocurrency Payment Support
Huntington Beach Bail Bonds understands that innovations are slow to enter into the bail bonds industry, and as such, is interested in revolutionizing the industry. Being one of the thought leaders in the industry across California, their company is constantly implementing the latest technologies which can help to reduce the hassles associated with completing the bail bonds process.
With the announcement of their cryptocurrency payment platform for bail bonds Huntington Beach, CA, the bail bondsman now accepts a wide range of cryptocurrency payment options. Some of the supported cryptocurrencies which customers can choose from for payments include Bitcoin, Bitcoin Cash, Ethereum, and Litecoin.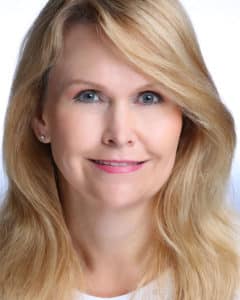 Huntington Beach Bail Bonds' Cryptocurrency Payment Options Success Story
Committed to easing the stress of handling cash and also facilitating the fast release of customer's loved ones from jail, Huntington Beach Bail Bonds, in March, bailed out their first client who paid for the bail bonds premium with cryptocurrency. Since then, their company's journey into the innovative payment option was kick-started.
Recalling the moment cryptocurrency history was made, the spokesperson for the Huntington Beach bail bonds said, "The truth is that having Ethereum in his account is what saved him and allowed him to get out of jail. He didn't have any cash on him, and his credit cards didn't have sufficient balance to cover the cost of his bail bond. It was pretty neat to take part in this historic transaction. While a number of bail bonds companies do accept cryptocurrencies as payments, it's still pretty uncommon, since most people still pay with either cash or credit card."
The Journey So Far
Having opened up the cryptocurrency payment option to ease the stress of carrying cash and also improve financial security, Huntington Beach Bail Bonds has been able to build an unparalleled level of trust with their clients. The swift nature of the transaction has also helped the bail bondsmen better facilitate the bail bonds process, ensuring that defendants are released from jail in a timely manner.
The company spokesperson revealed that the revolutionary payment option adopted by their company is the first of many. In addition to their support for cryptocurrency payment, Huntington Beach Bail Bonds also supports other traditional payment options including cash and credit card payments.
Contact information
Huntington Beach Bail Bonds is located at 18090 Beach Blvd Ste 2, Huntington Beach, CA 92648. For fast and efficient bail bonds with flexible payment options, contact their team via their 24-hour hotline at 714-960-4402. For additional information, visit their website at http://bailbondshuntingtonbeach.com.