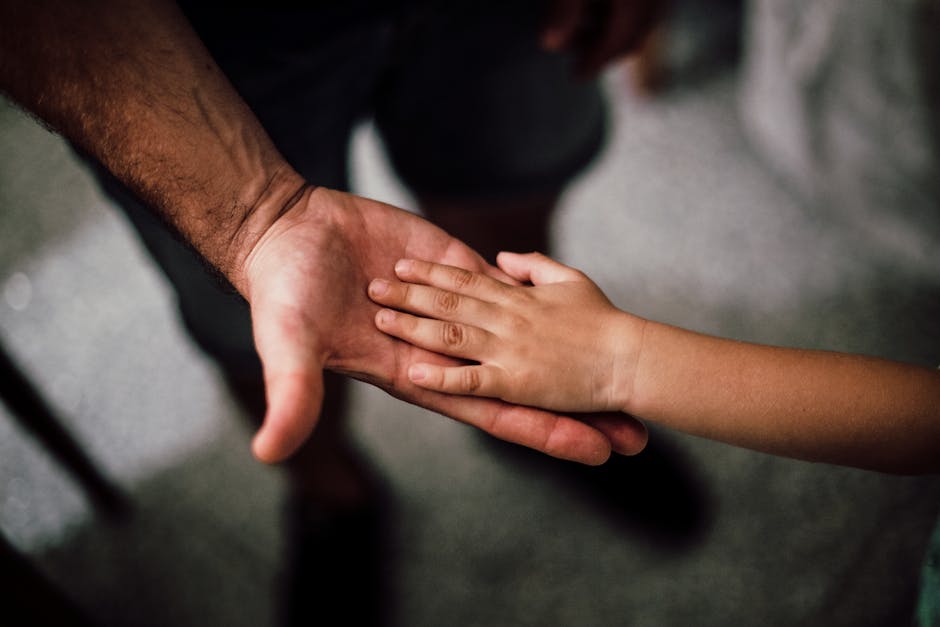 Originally posted on https://www.news9.com/story/41027252/how-is-child-support-calculated-everything-you-need-to-know
You've heard the stories: so-and-so gives 40% of his paycheck every month to child support and he hardly ever sees his kid. Such-and-such pays $2,000 per month for child support but he doesn't know what it's paying for.
Child support is a sensitive subject for many people, mainly because there's so much misunderstanding. How is child support calculated? How are payments determined?
Keep reading to find out how courts calculate child support payments and what factors affect the amount you'll pay. Hopefully, this can give you some clarity and peace of mind.
What Is Child Support?
When a couple with children gets divorced, the non-custodial parent must contribute a certain amount of money each month to help support the child or children. This monthly payment is court-ordered.
That money is supposed to be used to raise the children. It can go toward basics like housing, food, and clothes. But it can also go toward other expenses involving the child, like the following:
Extra-curricular activities (sports team, choir, classes)
School (tuition, books, supplies)
Medical costs
Books, toys, new mattress, new hairbrush, etc.
According to the U.S. Census Department, in 2013 there was $32.9 billion of child support owed. That means millions of single parents weren't receiving their full (or any) amount to raise their kids.
How Often Do I Pay Child Support?
Formal child support payments are usually required either once a week or once a month. There can be a set date that it's due or, with other plans, you can pay it within the month and it's considered on-time.
Did you know that child support is actually on a billing cycle? And the bill is actually sent straight to the non-custodial parent's employer?
The employer withholds from the parent's check exactly what is owed in child support. The employer then sends the money straight to the Department of Revenue and the parent gets credit for paying. So legally, the parent should never even see that amount in his paycheck in the first place!
How Is It Calculated?
How your child support payment is calculated totally depends on the state in which you live. There are "percentage of income" states, "income shares" states, and "Melson formula" states. "Court discretion" also exists, which is when the court decides to deviate from your state's usual formula to set their own amount.
Percentage of Income
In percentage of income states, non-custodial parents must pay a certain percentage of their income toward child support. This percentage can be flat, meaning unchanging, or it can vary.
If you already know that your state is a percentage of income state, you should also know whether it's a flat or varying state. Flat means you pay the same percentage, regardless of changes in your income. Varying means the percentage you pay can change with your income.
In flat states, the non-custodial parent generally pays 25% of his or her income per child. Again, that percentage could be different state to state, or court to court. The important factor that makes this model unique is that it's based just on the non-custodial parent's income.
Income Shares
Unlike the percentage of income model, the income shares model takes both parents' incomes into account. The state adds together their monthly incomes, then uses a formula meant to reflect how much it costs to raise a child in that area, then multiplies by how many children there are.
Whoever makes more, pays more. So if the custodial parent is extremely rich and doesn't need much to support the kids, the non-custodial parent won't pay a large amount.
If the custodial parent has only a part-time, minimum wage job and the non-custodial parent works full-time for salary, the non-custodial parent has a greater obligation in the total amount.
Melson Formula
The Melson formula is a more complex model. It takes into account the following factors: needs of the child, standard of living adjustment, parents' income.
As one or both parents make more money, the child is owed more money. Right now, only three states use the Melson formula: Montana, Delaware, and Hawaii.
Does the Amount Ever Change?
Yes, your owed amount can change, depending on your state. For example, if you live in a percentage of income, varying state. It can also change in a Melson formula state.
Some states, however, have fixed amounts that don't change. Here are the four states that use the percentage of income, flat model:
Alaska
Mississippi
Nevada
Wisconsin
Can I Appeal My Child Support Ruling?
Maybe you don't feel like your child support court ruling was fair or objective. Maybe you live in a percentage of income, flat state but you took a huge pay cut, your living situation changed drastically, or you lost your job.
Yes, you can appeal your child support ruling. You must, however, first file an objection to a Family Court judge. They'll look over your case and decide if they agree with you.
If they don't agree with you but you still want to make changes, then you can officially file an appeal. Keep in mind, though, that this process isn't free! There are court fees, lawyer fees, and other legal fees all along the way, especially if you appeal to the state appeals court.
How Is Child Support Calculated? Never Be In the Dark Again!
If you're newly divorced, a new single parent, and new to non-custodial parenting, the world of child support can be scary and full of the unknown. One of the most pressing questions on your mind is probably, "How is child support calculated?" — well you're not alone!
Many people wonder this and even stress about it, but now you can say goodbye to being in the dark. You can fully understand what child support is, how it's calculated, and what you can do about it. And check out our other articles about lifestyle and current events!
Information contained on this page is provided by an independent third-party content provider. Frankly and this Site make no warranties or representations in connection therewith. If you are affiliated with this page and would like it removed please contact pressreleases@franklymedia.com