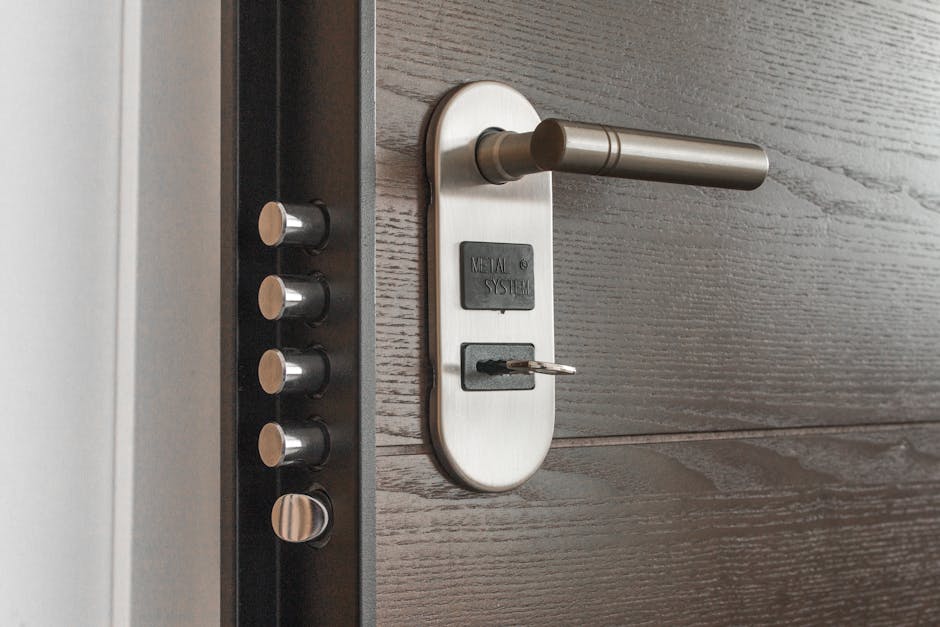 Originally posted on https://www.news9.com/story/41027666/how-to-secure-your-home-and-make-it-more-safe
Wondering how to secure your home against intruders?
There are approximately 1,401,840 home burglaries across the US each year. Predators prey on unprepared homes, like yours, that lack necessary safeguards.
Most of these homes could thwart would-be-thieves with only a few inexpensive modifications, saving their owners thousands of dollars in losses. Unfortunately, some burglars are after more than just money. For their unfortunate victims, these modifications might save both their valuables and their lives.
What about you? What precautions have you taken? Which do you need to put into place to route determined burglars?
If you're unsure, it's ok; we're here to help. The sections below detail the essential security measures every homeowner should take to protect his property. When you're ready to keep your valuables and your family safe, read on.
How to Secure Your Home With Lights
If you're wondering how to protect your home from intruders, start outside. Some burglars rely on disguising themselves as everyday Joes. They might dress up as your landscaper or cable repairman.
Others rely on stealth, breaking into your home in the wee hours of the morning. They choose a block. Then they go from house to house, looking for easy entry.
When they scout for opportunities, they do so from the safety of the shadows. Remember, they're poking around outside your home in the middle of the night. If they're seen, they'll be reported.
That's where the lights come in. When you illuminate the area around your home, you remove the safety of the shadows. It increases the likelihood burglars will pass up your house for easier pickings.
To further increase your chances, remove excessive debris from your yard and keep your shrubs tidy. Both give thieves fewer places to hide.
Also, install easy to see cameras. You may choose outdoor cameras with a digital feed. If money is tight, you can also pick up inexpensive imitation cameras for the sole purpose of deterring burglars.
Install a Security System
A security system is one of the most important home invasion prevention products you can buy. Did you know that homes without security systems are 3 times more likely to be broken into than those with security systems?
According to the FBI, approximately 60% of break-ins are forcible entries. That means crooks forcibly opened a door or window to get into your house. If you have an alarm system and this happened, the alarm will sound and send a signal to the police.
To keep burglars at bay, place signs around your home indicating you have a security alarm. Yes, you can use these signs even if you don't actually have a security system. Thieves can't tell the difference.
Secure Your Front Door
When you consider how to protect your home from burglary, think about your front door. Though an obvious point of ingress, it is burglars' favorite point of entry. That's why it's imperative you keep it as secure as possible.
Reinforce the lock connected to your doorknob. Professional thieves find them easy to manipulate. If you need an upgrade but aren't sure how to install it, contact a professional locksmith, like those you can view here.
If you upgrade, be sure to choose a lock with an internal anti-saw pin. These make it impossible for thieves to cut through the bolt with a hacksaw.
Also, think about a lock with hardened steel chips. They make it impossible for a burglar to drill through your lock.
Don't forget to secure your front door's hinges with screws at least 3 inches long. Shorter screws give criminals the option of simply ripping your door off its hinges. Also, install a hardened steel frame for the same reason.
Install Stops on Windows and Doors
One of the best pieces of advice from burglars turned security specialists is to install window stops and door stops. These inexpensive devices keep windows and doors from opening more than 6 inches. That way, even if a burglar manages to break your lock, they still can't get inside.
Many homeowners think that they only need to secure the first floor of their home, but that's incorrect. Every floor of your home should be equally secured. Most any burglar can easily enter the second floor, and a determined thief will go for the third floor.
For glass doors and windows which open vertically, you can use a wooden rod as a stop. Cut it to length and drop it in the window or door track or across the panel. It'll prevent your window or door from opening more than a few inches.
Don't forget to show your guests how to work the stops. That's especially true for guests staying the night. If there's an emergency, they need to be able to get out of your house swiftly.
Make Friends With Your Neighbors
Face it, whether it's for work or vacation, you must leave home sometimes. A vacant home is attractive to any would-be-thief. And, unfortunately, when you leave, you also leave behind clues of your departure.
That's where neighbors come in handy. They can help you remove these clues by asking your neighbors to put your trash cans out on the curb. They can also check your mail and remove newspapers from your front porch.
They can keep up any patterns you maintain during your typical week. It's the change from these patterns that will clue burglars into your absence.
You should also install timers for lights and televisions inside your home. When you're gone, the timers click on and off to imitate your normal nightly routine. Fewer thieves are likely to enter if they think you're home.
Lastly, ask your neighbors to keep an eye out for any suspicious activity. When you leave, they can act as your first line of defense.
What's Next?
Once you know how to secure your home, take action. This information is of no use unless you put it into practice. If you need further assistance creating a safety plan for your home, take a look at our wide variety of other helpful articles.
So long and good luck!
Information contained on this page is provided by an independent third-party content provider. Frankly and this Site make no warranties or representations in connection therewith. If you are affiliated with this page and would like it removed please contact pressreleases@franklymedia.com