WARREN, Ohio -
The Trumbull County Prosecutor's Office says the findings of a nine-month investigation into an officer-involved fatal shooting in Niles will be lengthy.
A spokesperson for Prosecutor Dennis Watkins tells 21 News that the lengthy report on the shooting death of 35-year-old Matthew Burroughs will be available at 11 a.m. Friday. Watkins will not be available for comment, according to the spokesperson.
Niles police told 21 News that officers James Reppy and Christopher Mannella were placed on paid administrative leave following the fatal shooting at the Royal Mall Apartments in Niles in January.
The actions of the officers have been the subject of an investigation conducted by the Ohio Bureau of Criminal Investigation.
Shortly after the shooting, Niles police told 21 News that on January 2 around 2:30 p.m., Niles Municipal Court officials told police that Burroughs had two active warrants and he was in the lobby of the court.
Burroughs then left the court in spite of orders from a probation officer giving him commands to stop.
According to a statement from police, when the probation officer attempted to stop Burroughs from leaving, Burroughs put his car into reverse allegedly striking the court officer.
Police later confronted Burroughs outside his apartment, claiming he drove his car toward them. That's when police say they fired the shots that killed Burroughs.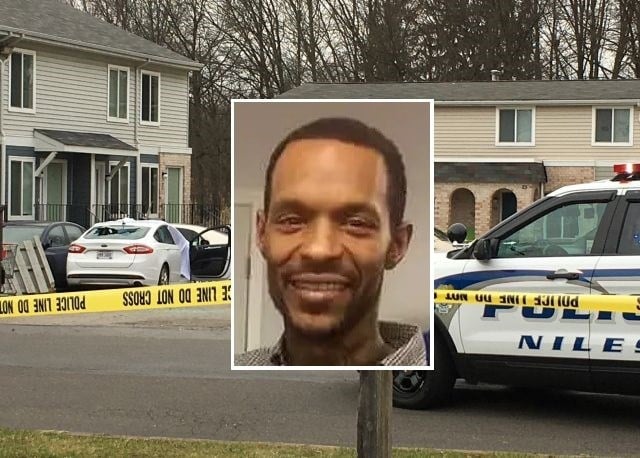 Officer Mannella is a 28 year veteran of the department and a U.S. military veteran.
Mannella was previously placed on leave in 2004 during the investigation into a different police-involved shooting. In that case, Mannella, as well as then Chief Bruce Simeone, were cleared of wrong-doing in the shooting death of James Fambro Wade.
Officer Reppy is a six-year veteran who previously worked for the Trumbull County Sheriff's Office.